ATINA
Buenos Aires | Argentina
This non profit association was founded in 2002 on the aim of working to encourage the development of the Argentine Theatre for Children and Young People along the whole country, and strengthening bonds with artists from all over the world.

Schoolyard Stories (based on the project which has been developed in Europe) of Iberoamerica is an inter- disciplinary project about high schools ? schoolyards of today, aimed to createplaysandperformancesdevotedtoyoungpeople(12-18yearsold).

The final result is the staging of a performance in each of the participating countries, based on research, interchange and workshops previously realized. The project will end in an International Festival, at the same time with the exhibition of the research work, the plays publication and the multimedia support.

In 2008 ATINA was invited to participate in Platform 11+ as the Iberoamerican partner. Even when the characteristics of both projects are different in their implementation, a wide perspective of international interchange is opened then for the professionals as well as for the young people.
Productions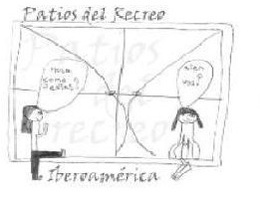 Team
Artistic Director
María Inés Falconi
Visual Artists
Art Education
Playwrights